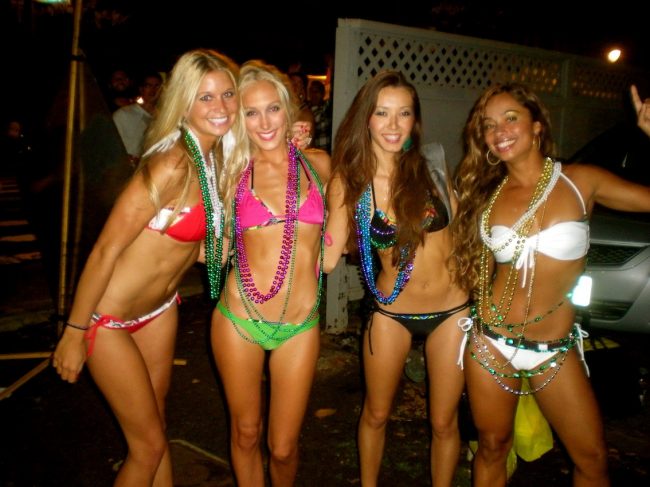 If you are looking for the best places to meet girls in New Orleans with a dating guide then you are in the right spot. Many guys probably know the main nightlife area to pick up single women is Bourbon Street, great places to go on your date night are not as well publicized.
We will begin with the best pick up bars and nightclubs to meet single girls in New Orleans, we figure most guys reading this are coming here to party in the nightlife. We will also talk about where to meet women in your area during the day, the French Quarter will be a big part of that section.

Then after we mention online dating we will pivot to our dating guide. There are so many romantic restaurants, cocktail bars, and fun things to do on your date night in this town. Options for an afternoon meet up will be covered as well.
It doesn't matter if you are coming through town to hook up with Mardi Gras girls or are on a weekend vacation with your special someone we will try to cover it all.
Nightclubs & Pick Up Bars
For specific venues currently some of the best nightclubs and singles bars to pick up girls in New Orleans are:
Depending on when you visit this city the party might range anywhere from really good to the best in the world. On a random Tuesday night you will still find more to do in the singles nightlife in your area than just about anywhere else, but it obviously won't be on the same level as Mardi Gras.
That world famous party is held annually in late February or early March and should definitely be on your bucket list. Sexy Mardi Gras girls are already known by all, we probably don't need to waste any more time on them.
Some other good times to hook up with girls in New Orleans would be Saint Patrick's Day, the weekend of the Sugar Bowl, any time the Super Bowl is held here, or during convention season in October. Plus other random events will be going on throughout the year like the Jazz Festival in late April/early May and pretty much every weekend you can find plenty of girls trying to hook up on Bourbon Street.
Frenchmen Street would be a slightly more low key singles nightlife area that you should also check out. With that said if you want the highest chances of hooking up just stick with the tourists on Bourbon Street, or you could always go try to get laid in Baton Rouge with the sexy girls from LSU.
However if your goal is to pick up local college girls The Boot in New Orleans is one of the top college bars in the country so you don't really need to travel out of town to give it a go.
Meet New Orleans Girls During The Day
This is also a pretty good city for day game because you can find so many women near you from around the world visiting who want to have a good time. The main place to meet them will be around the French Quarter, tourists will be walking through here all day and night.
Visiting these malls and shopping districts to try and meet single girls in New Orleans during the day may not be a bad idea either:
Canal Place
Lakeside Shopping Center
The Outlet Collection at Riverwalk
Oakwood Center
Elmwood Shopping Center
Chat With Girls Online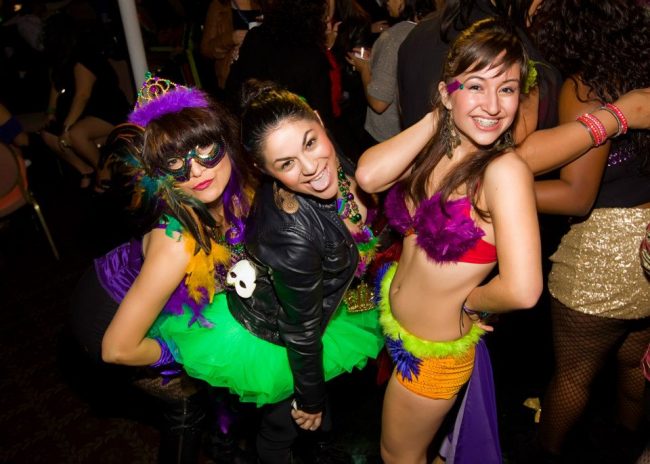 So far this post has sounded great for single men, there are wild girls near you looking to hook up everywhere you go! Well, that is true, but there is something we haven't mentioned yet.
Did you ever go to party town during spring break? Or have you ever been to any other city or big party that gets people to travel to it who are all hoping to hook up?
How are the male to female ratios at these places? Ya, generally they are not in your favor and you can expect that to be the same here. Guys will go to great lengths to get laid, women not so much.
All you need to do is watch a Mardi Gras video with one girl flashing her tits while being surrounded by fifty horny guys and you will know what we are talking about. The girls you meet in New Orleans may be more likely to hook up, but you are going to have a lot of competition around you.
One way to negate that is to use online dating, and if all you care about is hooking up on your trip try Adult Friend Finder. This isn't really a dating site, it is a site where to people can meet when they both want to have casual sex with no strings attached. It is pretty much the current speed dating in New Orleans.
There still will probably be more guys on it than girls in your area, but if you put in the effort to send out some messages you will likely find one who wants to get laid soon. And when you do those women on Adult Friend Finder will welcome you into their town with open arms, and maybe even legs.
It is kind of like a way to meet wild Mardi Gras girls who are local year round, and it will work well in most big cities across the country.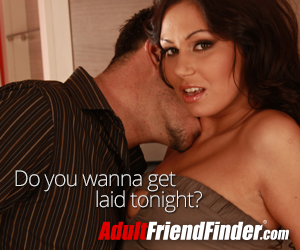 New Orleans Dating Guide
Now you are caught up on where to meet single women near you and our New Orleans dating guide is going to help take you the rest of the way. For some girls you meet here going to grab another beer on Bourbon Street will be a perfect date night, others may want something more.
Luckily this city is just loaded with nice romantic restaurants and bars with live music, try one of these:
Congo Square in Louis Armstrong Park in the Treme District puts on many events with live music that will be the perfect way to spend your date night. You might also want take your girl to see a live performance at:
Or show her you don't take yourself too seriously by getting on stage at Cat's Meow which has been voted one of the top karaoke bars in the world. Plus there is stand up comedy at:
Day Date Ideas
For those that are looking for something to do on a date during the day in New Orleans the easiest thing is to just stroll around the French Quarter and grab some beignets at Café du Monde. You could walk around that area all day and run into so many cool things.
Other outdoor spots around town worth visiting would be:
The City Park
Jackson Square
Botanical Gardens
Garden District
Crescent Park
Jean Lafitte National Historical Park
Audubon Park
You could also go on a cemetery tour, or if you are feeling extra adventurous a swamp tour. For some more culture and history check out these museums and landmarks:
Historic Voodoo Museum
Museum of Art
Ogden Museum of Southern Art
National WWII Museum
Cabildo
Audubon Zoo & Aquarium
Contemporary Arts Center
If you find the right New Orleans girl and want some calmer alone time together go shack up in Jackson for the weekend.
Enjoy Dating New Orleans Girls
This is not a very hard city to figure out, get a hotel near the French Quarter or Bourbon Street and spend most of your time right there in the touristy area. It is always nice to have so many cool things to do walking distance away, plus there will be so many single women near you from all around the world that will be partying in the nightlife with hooking up on their minds.
If you want to give yourself a leg up on the thousands of guys who visit every weekend hoping to get laid then use Adult Friend Finder and put yourself in the most fertile hunting grounds possible. That wraps up our best places to meet girls in New Orleans with the dating guide, enjoy your time here.