If you are looking for the best places to meet girls in Nashville and a dating guide for this city then welcome. Within a few minutes you will know of the best places to meet single women in your area and some great date spots to show them a good time.
Tourism is absolutely booming in this city right now and the nightlife here keeps getting better and better. So many sexy ladies from all around USA and Canada come here each weekend for the wild honky tonk parties this city is known for.

The great local bar scene to pick up single girls in Nashville will be our starting point. Downtown is where you can find the best singles nightlife district in the city, there are so many great places to try and hook up right near each other which makes things very convenient.
Then we will talk about trying to meet women during the day and a good online dating option. From there we will transition over to our dating guide. While a honky tonk may work for some women others may want to go to a date spot that is a little more romantic.
Nightclubs & Pick Up Bars
Currently some of the best pick up bars and nightclubs to meet single girls in Nashville are:
The main area for singles nightlife is definitely found Downtown. Particularly on Broadway, just walk up and down that street and there will be no lack of bars or sexy women in your area.
You can also find some good nightlife in Midtown where locals will be going out. Prices will be cheaper there and you don't need to deal with all the tourists if they get on your nerves.
General travel advice for single men would tell you to try to get a hotel room as close to the places where you will try to pick up women as possible. Logistics are key if you hope to get laid, you don't want to meet a girl and then ask her to hop in a 45 minute taxi ride to the other side of the city.
However things are a bit tricky here, the tourism growth has been rapid and while there are plenty of bars to keep up with it there aren't near as many hotels downtown. That means you are going to need to spend quite a bit of money to stay nearby, or try to get a room in Midtown which will be cheaper, but not exactly cheap.
Luckily there is some good nightlife in that part of town also. You will find more local Nashville girls to hook up with in that area who stay away from the more expensive prices and wild tourist nightlife scene. Louisville isn't too far away and if you head there when one of the college teams has a big team the party will rival here.
Meet Nashville Girls During The Day
The party downtown will get going pretty early so you can head there. Tourists are going to come in for the weekend and have as much fun as they can so if you are going to pull a girl in the afternoon and hook up right then it will probably be an out of towner.
If you are more interested in finding a girlfriend then try to pick up local Nashville girls at malls like:
Opry Mills
The Mall at Green Hills
CoolSprings Galleria
Providence Marketplace
One Hundred Oaks Mall
You could also try to meet some college girls hanging around the Vanderbilt campus.
Chat With Girls Online
Some guys are looking for their perfect match and soulmate to spend the rest of their lives with. Others may be looking for a cute girl who wants to hook up but isn't ready to settle down just yet.
If you want to meet single girls in Nashville online who aren't looking for a serious relationship use Adult Friend Finder. This adult dating network has hundreds of millions of active users worldwide, and in a big city like this you will have plenty of options.
This isn't where you go to find a lady to bring home to mama, this is where you go to hook up without any pressure or expectations. Find a sexy girl in your area of Tennessee online on Adult Friend Finder and you may not need to go out to try and pick up at a wild honky tonk and listen to some music you may not even like just to get laid.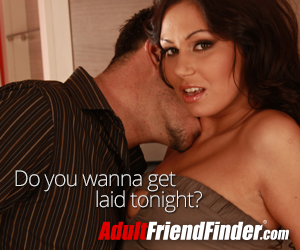 Nashville Dating Guide
Now you know about plenty of great places and ways to meet single girls near you and our Nashville dating guide can hopefully fill you in on the rest. Like in most cities many of the best date spots are going to be the same or near where you find the best pick up spots.
Capping off any date night at a bar downtown with live music is pretty hard to top. But you should probably take her out for a nice meal first and some of the best romantic restaurants and cocktail bars in town are:
For some sort of entertainment on your Nashville date night see who is performing at:
Day Date Ideas
Well, you can go back downtown the next day where you can always find some live music somewhere. If you want a break from that then many Nashville girls would love seeing the animals at the Nashville Zoo at Grassmere or try to enjoy a sunny afternoon at some parks and outdoor areas like:
Riverfront Park
Centennial Park
Cumberland Park
Radnor Lake
Percy Warner Park
Cheekwood Estate & Gardens
Grab some coffee and chocolates at Tempered Cafe plus Climb Nashville West is a fun day time activity you could try on your date. Soar Adventure Tower is another good date idea if you are with a thrill seeker.
Then there are museums and cool places like:
Country Music Hall of Fame
Lane Motor Museum
Johnny Cash Museum
Frist Art Museum
The Parthenon
Cumberland Gallery
For a quick getaway you could travel about an hour out of town to the Jack Daniels distillery in Lynchburg, or go party on Beale Street in Memphis. If you just want to shack up then Chattanooga is pretty low key.
Enjoy Dating Nashville Girls
We really love cities like this one where you can find everything you need all in one small area of town. It is a bit unfortunate that the hotel prices have skyrocketed over recent years, but if you can afford to get a room near the nightlife on Broadway it will really help you hook up.
There is always live music playing somewhere which makes finding a good date spot no problem at all. With the throngs of tourists coming in and the easy single women near you to meet online on Adult Friend Finder you have a good chance of getting laid.
That wraps up our best places to meet girls in Nashville and dating guide, enjoy your time here.