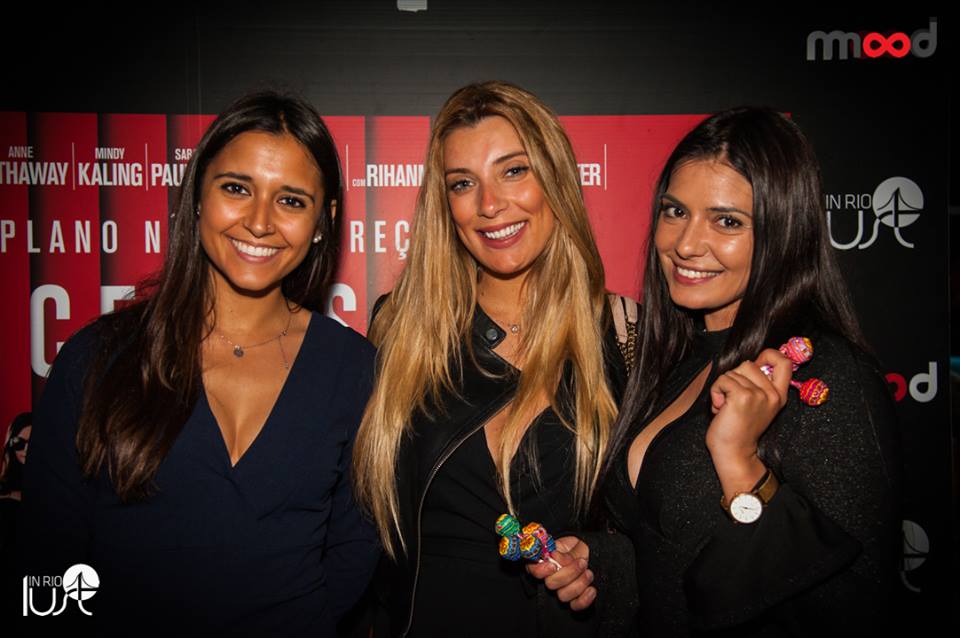 If you are looking for the best places to meet girls in Lisbon plus a dating guide for where to take women out then you are in the right place. We will be covering everything you need to know to help maximize your chances of hooking up or finding a long term girlfriend.
This is a city with a great history and there is so much culture all around you. That makes it easy to try and pick up single girls in Lisbon, and also makes it very easy to find many date spots around town.
Why is that? Because there will be so many people out on these historical streets taking in the sites, sitting at cafes, or enjoying a nice glass of wine. There will be women in your area for you to try and chat up, and with so many quaint and romantic wine bars around finding a good date spot could not be any easier.

We will begin by telling you about the best singles bars and nightclubs in the city, most guys do prefer to try to game in the nightlife when alcohol is working in their favor. Then we will move on to some of the best day game options in town.
Next will come online dating, and over the past decade or so it has really become the easiest and quickest way to meet single girls anywhere in the world. After all of that we will switch over to the Lisbon dating guide section and start off with some local romantic restaurants and bars. Lastly we will tell you about some good casual date spots during the day, which also can make for cheap dates at any time.
Best Pick Up Bars & Nightclubs
Not all guys like to do things the same way, but picking up single Lisbon girls at bars or nightclubs is probably at the top of the list for many. We all know it is easier to walk up to a group of sexy ladies after you have a few in you, and girls are far more likely to hook up if they have been drinking as well.
Get a hotel near either, go out to party, and it should hopefully make for an easy transition back to your place. There are plenty of nightclubs to party with girls in Lisbon at and some of the best would be:
There are two main areas for singles nightlife in this city and if you plan to meet women after dark you would be wise to stay as close to one of them as possible. There is a bar district called Pink Street in Sodré which is good, but the best area in town for adult entertainment can be found in the Barrio Alto District.
While there is a good club scene here you can also have a lot of success in pick up bars. Many single girls in Lisbon will be out drinking wine all day and night, particularly the tourists, and they may not even be able to make it to the late late night club scene that Europe is known for.
You can take a casual stroll around the singles nightlife in Barrio Alto or Pink Street in Sodré and try to find a bar with a lot of sexy women in your area and not too much male competition inside. Work your way in and try to make the most of it.
Some specific singles bars you may want to hit up would be:
If you are traveling around the country we also covered where to try and get laid in Porto at that link.
Meet Lisbon Girls During The Day
The nightlife isn't for everyone and some guys prefer to focus on day game. Others may not exactly focus on it, but will always be on the lookout for a pretty girl to try and chat up.
Any of the touristy and historical streets in the city should have good foot traffic most days of the week. It shouldn't be hard to strike up a conversation there, ask for directions or if they know of any good cafes or restaurants and see where it goes.
The Rua Augusta shopping district is another place that can be great for meeting girls in Lisbon during the day. As are the various malls around town like:
Amoreiras
Centro Colombo
Armazens do Chiado
Centro Vasco da Gama
During the warm summer months, or even on weekends during semi warm times of year the beaches can also be a gold mine. Cascais Beach is probably the best for picking up women in your area on weekends, but Praia de Carcavelos and Praia Sao Pedro should also work well.
In short, day game here is similar to most other cities around the world. Lisbon women love to shop or go to the beach, and tourists will be out and about enjoying the sites. Head to areas where they will be and look for opportunities when they present themselves.
You can use the metro to get around quickly and cheaply.
Chat With Girls Online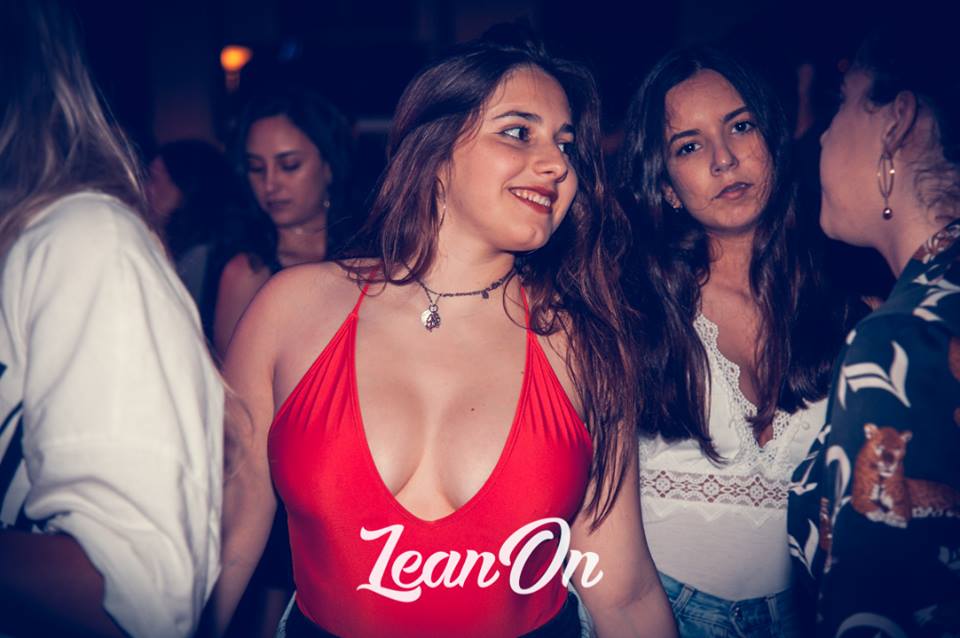 Not everyone likes to walk up to strangers to try and start a conversation, thankfully the internet has made it so much less awkward to meet new people. You can start chatting with girls online at any time by using dating sites.
If you are looking for your future wife there are plenty to choose from for that. But what if you are just looking to hook up with single Lisbon girls without entering into a serious relationship right off the bat?
That is where Adult Friend Finder comes into play. This isn't really a dating site, it is more of a hooking up site that is based around casual sex and not long term relationships. Maybe you will find your sole mate on Adult Friend Finder, but more likely you will find a friend with benefits to get laid with.
You may be thinking that women don't really sign up for sites like that and there are many places in the world where there isn't a large amount of female members using AFF. However there are plenty here, anywhere from five hundred to a thousand generally log in each month in this city, and plenty more girls around Portugal use it when they need to get laid as well.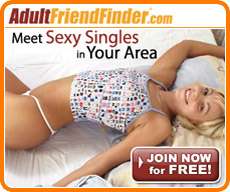 Lisbon Dating Guide
Finding a good date spot in Lisbon will be about as easy as can be. This is a very romantic city and you can't walk for 5 minutes without finding a quaint little cafe or wine bar that would be perfect for any occasion.
We listed a bunch of singles bars earlier, but many of them would also be perfect for a date. Instead of sitting at the bar trying to pick up sexy girls near you ask for a table and have a nice chat.
If you were looking for a romantic restaurant for a date then you could try out:
They will all be very nice. However it may be a bit more fun and exciting to head out on foot and let the night lead you where it may. Find a place that has good live music playing and let them do the serenading for you. Or see a show at the Teatro Nacional D. Maria II.
If you are trying to date a Lisbon girl remember that the locals will probably be on a much later time schedule than you. They often don't eat dinner until after 9pm and don't go out to nightclubs until well after midnight.
Day & Cheap Date Ideas
If you are looking for some cheap casual dates in Lisbon or day date ideas there are plenty of them as well. You could take a walk along the Tagus River and they even have sunset cruises which would be perfect before dinner.
Miradouro de São Pedro de Alcântara is a great place to go to enjoy a wonderful view of the city from the parks on the hill. They have some cafes and restaurants around, or you may want to pack a picnic.
Praia de Fonte da Telha and Praia do Meco would be nice beaches for a day date, or you could visit the other ones we mentioned earlier. Another good cheap date for naturists can be found at Guincho-Cresima Dune Field where you can find some great walks along the coast, however it is a bit outside of the city.
You may also want to visit some of these museums:
Museu Nacional de Arte Antiga
Museu Nacional De Arte Contemporânea Do Chiado
Museu de Oriente
Calouste Gulbenkian Museum
Museu Nacional de Coches
Museum of Art, Architecture & Technology
To plan a weekend getaway with a special lady have a beach vacation in Lagos or just take a quick trip over to Sintra.
Enjoy Dating Lisbon Girls
One of the nice things about trying to meet and date girls in Lisbon is that this is a very romantic city and it won't be that hard to get them in the mood. Whether that is in the mood to try and meet a new guy, go on a date, or hook up all of your chances are improved here.
The local Portuguese women aren't known to be the easiest to sleep with on a first date, but there are always some who will be interested. The numerous foreign tourists who will be traveling through are probably going to want to have fun, and we all know what that means.
Plus there are the girls near you on Adult Friend Finder who aren't looking for a husband just yet but are still wanting to hook up. You have plenty of options working for you here.
That wraps up our best places to meet girls in Lisbon and dating guide, enjoy your time here.