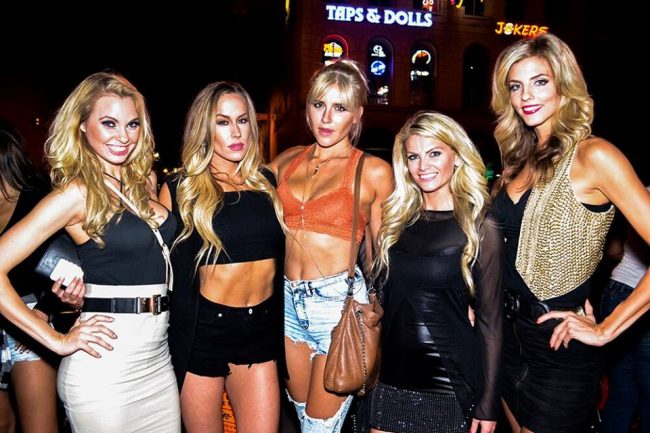 If you are looking for the best places to meet girls in Indianapolis with a dating guide you found the right post. We have plenty of great tips on where to pick up single women in your area and also some great date night ideas.

We will kick things off with the best nightlife the city has to offer, then talk about meeting single Indianapolis girls during the day plus how you can use online dating sites for speed dating. Local date night ideas and more casual things to do during the day will also be discussed.
One thing we love about this city is how well the downtown Wholesale District is set up for travelers, especially ones who hope to hook up. Everything you need is right there for you, we wish all of our USA dating guides were this easy.
Nightclubs & Pick Up Bars
Nobody has any patience anymore and these days a lot of guys will only care about a list of singles bars and nightclubs to pick up Indianapolis girls so here it is:
The main local area for singles nightlife is that Wholesale District we mentioned before. In this part of town you will find a huge convention center, the stadiums, and plenty of restaurants, nightclubs, and singles bars to try and hook up with girls in Indianapolis.
If your goal is to go out, party, and maybe get laid then you want to get a hotel as close to the Wholesale District as you can, particularly on or near Meridian Street. This whole part of town is just loaded with places to pick up women in your area for a one night stand or take them out on a date night.
Some other good bar districts can be found in Broad Ripple, near Fountain Square, and along Massachusetts Avenue, but the Wholesale District is definitely the best place to stay and spend your time. If the singles nightlife here isn't enough for you drive a few hours to try and hook up with girls in Chicago or go party on the IU campus in Bloomington.
Meet Indianapolis Girls During The Day
The Wholesale District should also have plenty of local single women passing through during the day as well. Just take a walk or hang out in cafes on these downtown streets and you will have plenty of options.
Areas like Fountain Square and Monument Circle should be good for meeting women in Indianapolis during the day. You could also try to run some game on college girls over near the IUPUI and Butler campuses.
Another option would be to meet single girls at malls and shopping areas like:
Circle Centre Mall
Greenwood Park Mall
Washington Square Mall
Castleton Square
The Fashion Mall at Keystone
Chat With Girls Online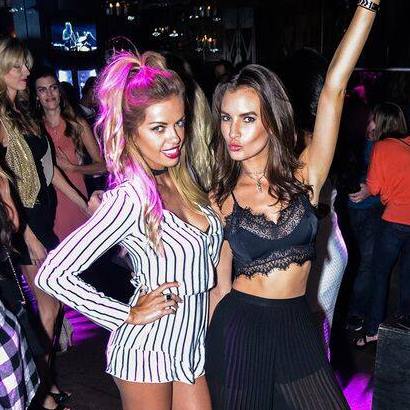 Let me ask you something, how are you supposed to meet girls in person these days? We know you are supposed to locate an attractive lady and then go over and say hi right?
But what if every time you see a hot girl in your area she has headphones on and is avoiding eye contact with everyone else on the street? Do you go over and try to get her to stop listening to the music to hear what you have to say?
Or what about when you go out to a nightclub and there is a group of five sexy ladies partying at a private table together? You observe for a while and notice that the three guys who tried to pick them up all ended up walking back at their own table solo within a minute.
These girls are just interested in shooting Instagram stories, not mingling with the crowd. Do you still head over? You might as well, but the odds are pretty slim.
This is what it is like for single men these days, and many are struggling to adjust to the times. For some reason people are more worried about the stranger in public but when it comes to meeting people online they don't have the same fears.
Use that to your advantage and use online dating sites. We aren't going to bother with the sites for true romance, there are dozens of sites to use to find your future wife.
Instead we are going to tell you about the one and only site that will actually help you hook up with girls in Indianapolis online who don't want a relationship, Adult Friend Finder. This site has tens of millions of active users worldwide, and somewhere in the six figure range in the US.
There are hundreds in this city, and around a thousand girls in Indiana get laid by using Adult Friend Finder. With many thousands more in all of the surrounding states in the area this is the most efficient way to meet women and hook up in the modern age.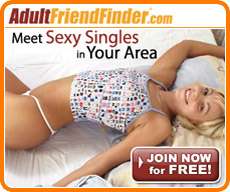 Indianapolis Dating Guide
After breaking down all of the many ways to meet single girls near you we need to pivot to our Indianapolis dating guide. You better be on point with your date night if you want it to end the way you are hoping for.
Take her to one of these romantic restaurants or cocktail bars:
Remember that the Wholesale District is a great place to go out with tons of restaurants and entertainment in one small area of town. After dinner and drinks go party in the nightlife to dance dancing or you could go see some live entertainment on your Indianapolis date night at places like:
Some of the above could be good places to pick up single women depending on who is performing on any given night, and every first Friday of the month this city puts on special events which you can read about at this link. A few of the spots from the nightlife list could have arguably gone in this list instead like The Vogue in particular so check their schedule to.
Day Date Ideas
Getting out to enjoy a sunny day should be at the top of your agenda if possible and here are some good places to spend some time together outdoors:
Eagle Creek Park
Fort Harrison State Park
White River State Park
Garfield Park
The Zoo
For an interesting cafe downtown head to Cafe Patachou which is a good spot for a casual date with an Indianapolis girl. Check out the Indy Canal Walk, or head to the Easley Winery where they have free tours on weekends and you can pay only $5 to sample 7 different wines at the end.
Tappers from the singles nightlife to meet women list opens early on weekends and at 4pm on weekdays and it could be a great way to get some drinks flowing early while enjoying playing arcade games. Trying to get out of the Breakout Games escape room together could also be fun.
For some more sophistication on your date during the day try:
Indianapolis Museum of Art
Indiana State Museum
Eiteljorg Museum
Newfields
The Murphy Art Center
Harrison Center
If you are looking for a weekend getaway with that special someone consider Louisville. Or for somewhere a little more low key try out Fort Wayne.
Enjoy Dating Indianapolis Girls
After reading all of that you should be able to come up with a solid plan to hook up, find a girlfriend, or show your current girl a good time. There are plenty of options here, and with how convenient the Wholesale District is you should be able to make it work.
And don't forget that the single women near you on Adult Friend Finder are always looking to get laid. That wraps up our best places to meet girls in Indianapolis with our dating guide, enjoy your time here.