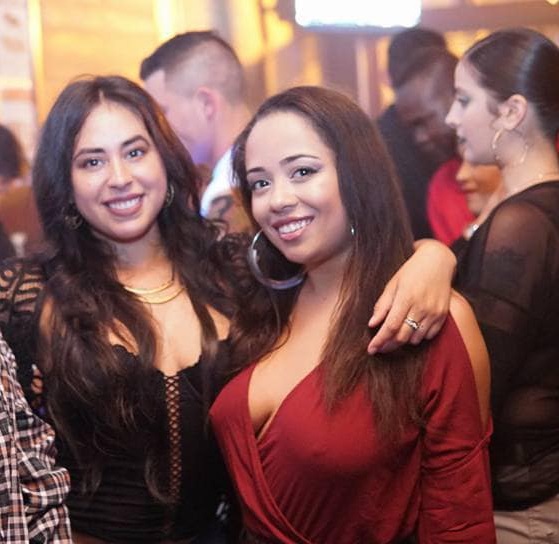 If you are looking for the best places to meet girls in Grand Rapids with a dating guide you found the right post. Today you will learn everything you need to know about where to pick up single women in your area as well as what to do on your upcoming date nights.

Many of you are probably interested in hooking up in the nightlife so that is where we will begin. Trying to meet single Grand Rapids girls during the day or on online dating sites will come after that.
Local date night ideas and a wide variety of things for the two of you to do together will be covered as the post moves forward.
Nightclubs & Pick Up Bars
We might as well begin this with a list of the best singles bars and nightclubs to pick up Grand Rapids girls:
The main area for singles nightlife would be downtown on the East side of the Grand River, across the river along Bridge Street, and then you have the hipster area of Eastown. Fortunately these are all pretty close to each other and centrally located which will make things a lot easier on you.
Any tourists reading this could improve their odds of hooking up with Grand Rapids girls by getting a downtown hotel. Having a private room to take them to right near the spot you meet them is always a good thing.
Sometimes a girl in your area may want to get laid but back out if you ask her to travel to an area of the city she doesn't know well. If you ask her to walk across the street to a safe looking hotel you will have a lot better shot of getting her to leave with you.
This isn't a huge town so the singles nightlife may not be enough for some. If that is the case we have already discussed what trying to hook up with girls in Lansing or Ann Arbor would be like.
Meet Grand Rapids Girls During The Day
Once again you will just want to walk around those downtown streets with your eyes open. Single Grand Rapids women will be coming in to the city center to shop, eat, grab a coffee, or just stroll around.
You can also try to pick up more local girls at malls and shopping districts like:
The Shops at Centerpoint
Woodland Mall
Breton Village
Tanger Outlets Grand Rapids
Kentwood Towne Center
Chat With Girls Online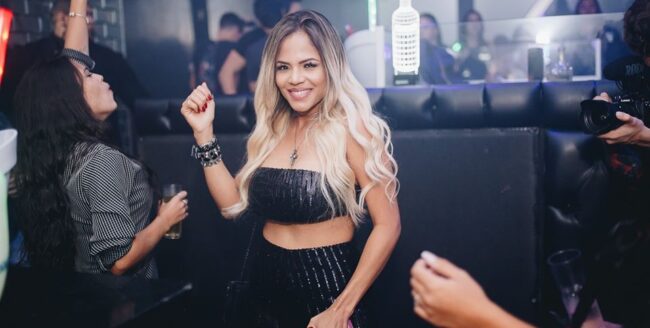 How weird has our society become? Most people spend more time staring at their phones than they do living in the real world, and we all know how 'social' those social media apps really are.
Do you really think these Grand Rapids girls are ever going to see your DM's? Sure, it can happen, but for the most part all they really seem to notice is how many followers they have or how many likes their last selfie got.
It just feels like every time we go out to a bar or club the women we see aren't there to hook up and that is not a good environment for single men to try and get laid in. Fortunately you can actually find girls near you online who want to hook up if you get out of the DM's and look in more fruitful places.
Believe it or not Adult Friend Finder is actually a much better way to get laid these days. Granted you aren't going to be messaging models with a million followers, but we will take an average girl in our bed over a model in our dreams any day.
Another cool thing is that Adult Friend Finder isn't about finding true love, starting a family, or getting hitched. We are stretching it to even call it a dating site because in truth it is a hook up site.
When every girl in Grand Rapids using it knows she is using it to get laid instead of searching for true love it makes our job a whole lot easier. You don't need to lead women in your area on, you don't need to lie and play games, you just need to send out some messages and meet up with the ones who reply.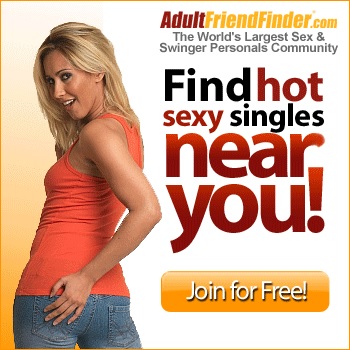 Grand Rapids Dating Guide
The best ways to meet single girls near you are out of the way and now our Grand Rapids dating guide needs to help prepare you for what comes next. Hooking up is generally only going to be possible if you two have a really fun time together.
Any of these romantic restaurants and cocktail bars might set a good mood for the evening:
The B.O.B. is a restaurant that also has live music, a piano bar, puts on comedy acts, and has Eve a popular dance club from the nightlife list. It is a good one stop shop to grab dinner, get some drinks, and find other things to do.
In the summer they often have movies at Ah-Nab-Awen Park at night which could be quite romantic. Plus you can see what acts are performing at these live venues:
Day Date Ideas
We always recommend you try to have your date during the day outdoors if the weather will allow. On a sunny day head to:
Frederik Meijer Gardens & Sculpture Park
Millennium Park
Ah-Nab-Awen Park
Riverside Park
Seidman Park
In the summer you can take a day trip to the beaches in Grand Haven or in the winter go skiing in Cannonsburg. Right in town the John Ball Zoo is nice, try to find your way out of The Great Escape Room, or try out the Altitude Trampoline Park.
There are also a few museums:
The Gerald Ford Presidential Museum
Grand Rapids Public Museum
Grand Rapids Art Museum
Urban Institute For Contemporary Arts
When you find the right Grand Rapids girl to travel with go spend the weekend in Detroit.
Enjoy Dating Grand Rapids Girls
We will continue to update this every few months but for now that is all we've got. If you have any special tips or want to correct any out of date information here please go ahead and do so in the comments.
Those single women near you on Adult Friend Finder are always ready to hook up, you just need to message them to get the ball rolling. That wraps up our best places to meet girls in Grand Rapids with our dating guide, enjoy your time here.