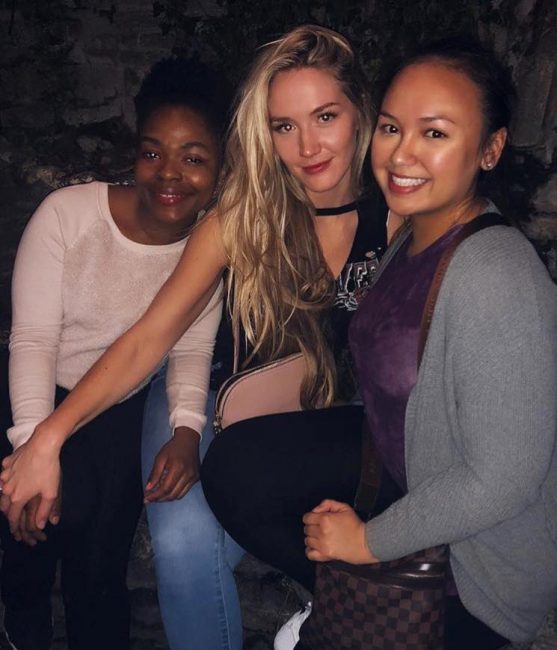 If you are looking for the best places to meet girls in Cincinnati and a dating guide then you are in luck. This post will have all the info you need on where to find single women in your area and the best date spots to show them a good time.
We will be starting off with the best pick up bars and nightclubs to meet single Cincinnati girls, we figure most guys prefer to try and hook up after dark so we should start there. After the nightlife is covered we will move on to where to meet women near you during the day and talk about the online dating scene.
As most guys know you need to try to use all the tools at your disposal these days. Luckily you have many options and if you keep working on your game you will find the one that works best for you.

Once you are filled in on the best spots to meet local singles our date night guide will be there to let you know of some great romantic date spots in town. Restaurants, cocktail bars, and fun casual activities will be mentioned.
Hopefully within a few minutes you will have all the info you need to maximize your chances of hooking up or having a great date night with your special lady.
Nightclubs & Pick Up Bars
Currently some of the best singles bars and nightclubs to pick up girls in Cincinnati would be:
The main area for singles nightlife can be found in Over the Rhine. If you plan on doing a lot of partying staying near there would not be a bad idea, click here to save on your hotel. Hyde Park Square is where you can find some upscale cocktail bars.
During the summer there are often free concerts at Fountain Square which can be good for picking up women or a date night. If you aren't liking the scene here maybe you will find it easier to get laid in Indianapolis.
Alcohol is the great equalizer, guys are always wanting to hook up and girls in your area are often listening to that little angel in their head telling them not to do anything stupid. Luckily that angel is a lightweight and after a few beers she isn't around anymore.
Not to mention that once a guy has a few beers in him he has the courage to approach with reckless abandon in the singles nightlife which is often what it takes if you want to get laid.
Meet Cincinnati Girls During The Day
When it comes to day game there are some solid options here, though as most know it can be a time consuming process. We just mentioned Fountain Square and that might also be the best place to meet single women in Cincinnati during the day.
There are plenty of shops, cafes, and things to do in this area that bring in heavy foot traffic. Another good area would be in Clifton around the university where you can find college girls going to and from class or just hanging out.
As always malls and shopping districts are a good option, here some of the biggest would be:
Newport on the Levee
Kenwood Towne Centre
Cincinnati Premium Outlets
Florence Mall
Hyde Park Plaza
Chat With Girls Online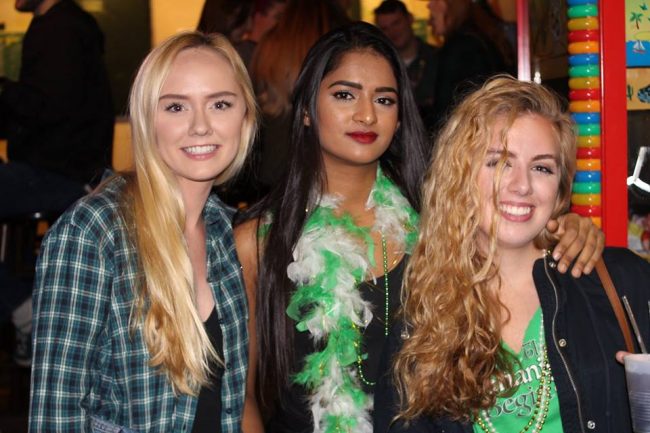 Some guys love to party in the local nightlife, others like day game, and some don't like either. No matter what your favorite way to meet women in your area is online dating should at least be considered.
Why? Well why do you drive a car instead of walk? Why do people use ovens instead of rubbing two sticks together? Technology makes everything so much faster and easier, dating included.
There are plenty of good dating sites to meet single girls in Cincinnati online if you are looking for your soul mate. We aren't going to cover them because they have been covered many times before.
Instead we are going to help out the guys who are looking to start a more casual relationship that is less about love and more about getting laid. Adult Friend Finder isn't really a dating site, it is a site all about hooking up and starting friends with benefits relationships.
You can find hundreds of single women in Ohio using it to hook up, and plenty of them are in Cincinnati. Girls only sign up for Adult Friend Finder because they want to get laid in the near future, if you have the same goal then maybe you should see what it is all about.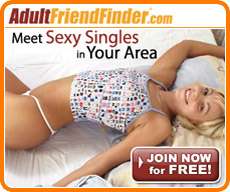 Cincinnati Dating Guide
Now you know all of the top places and ways to meet single girls near you and our Cincinnati dating guide will try and help you close the deal. Every once in awhile you might meet some eager ladies and get laid that first night, but most of the time you need to wine and dine them first.
Some of the best romantic restaurants and cocktail bars in the city for a date night are:
Remember to check out the free concerts at Fountain Square when the weather is nice or visit the Art Museum for one of their Art After Dark events. Enjoying a nice evening under the stars is always a good option, or see what shows are going down at these venues on your date night with a Cincinnati girl:
Some of those could also be good places to pick up single local women depending on what type of performance is going down.
Day Date Ideas
Just as a night under the stars is good for a date so is a casual day in the sun. When the weather is nice take a walk along the Ohio River, or spend the day outdoors at:
Eden Park
Washington Park
Smale Riverfront Park
Great Miami Riverway
The Zoo & Botanical Garden
You could go to the Newport Aquarium, visit King's Island amusement park, or have some drinks and play games at 16 Bit Bar & Arcade. Findlay Market always offers many things to check out, or for a more adult date idea head to these museums:
Cincinnati Art Museum
Cincinnati Museum Center
National Underground Railroad Freedom Center
Contemporary Arts Center
Taft Museum of Art
The Escape Game could also be a lot of fun. If you are looking for a weekend getaway then be sure to read our Cleveland dating guide, or if you have already spent too much time there head to Dayton.
Enjoy Dating Cincinnati Girls
There are plenty of things to see and do here and the Ohio River is a good starting point on a date. Visit one of the ballparks to watch a game, hit up a bar in the area, or just visit a nice park.
Fountain Square is another great area for nightlife, entertainment, and things to do. If you are in a slump and haven't been able to get any forward momentum lately don't forget about the single women near you on Adult Friend Finder who are usually very eager to hook up.
That wraps up our best places to meet girls in Cincinnati plus the dating guide, enjoy your time here.