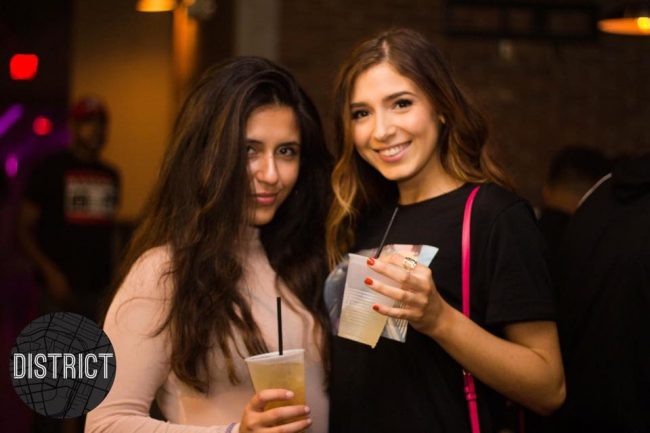 If you are looking for the best places to meet girls in Worcester, MA with a dating guide then we have you covered. Hopefully you can spare a few minutes so we can inform you about where to pick up women in your area and also some great spots for a date night.

We always like to begin with the best singles nightlife a city has to offer. Then we will move on to meeting single Worcester girls during the day or ways you can use online dating sites to speed up the process. Local date night ideas and things to do during the day will also be discussed.
We know that things have changed quite a bit over the past decade, there will be tips on how you can adjust to the current dating and hook up scene as we go through it all.
Nightclubs & Pick Up Bars
These days many guys will only care about a list of singles bars and nightclubs to pick up Worcester girls:
The main area for singles nightlife would be the Canal District, particularly on Water Street. Here is where you will find the highest concentration of pick up bars, clubs, restaurants, and all sorts of adult entertainment.
If you want to pick up single girls in the Worcester nightlife for a one night stand that would be the prime real estate. For guys who are just passing through town and trying to figure out where to get a hotel make it as close to there as possible to increase your chances of getting laid with the hottest women near you.
There are more bars spread around the city, over by Green St and Pond St you can find a few close together. But the Canal District is definitely the main place to party and hook up in your area.
You can find plenty of places to party with cute girls in Boston as well and it is only an hour away.
Meet Worcester Girls During The Day
The Canal District should also have plenty of single ladies walking around during the day, particularly on weekends. Day game isn't the easiest way to meet women, but if you got nothing better to do you might as well use your time productively.
You can always try to meet single girls at Worcester malls and shopping districts like:
South Plaza
Lincoln Plaza
The Worcester Fair
The Shoppes at Blackstone Valley
Chat With Girls Online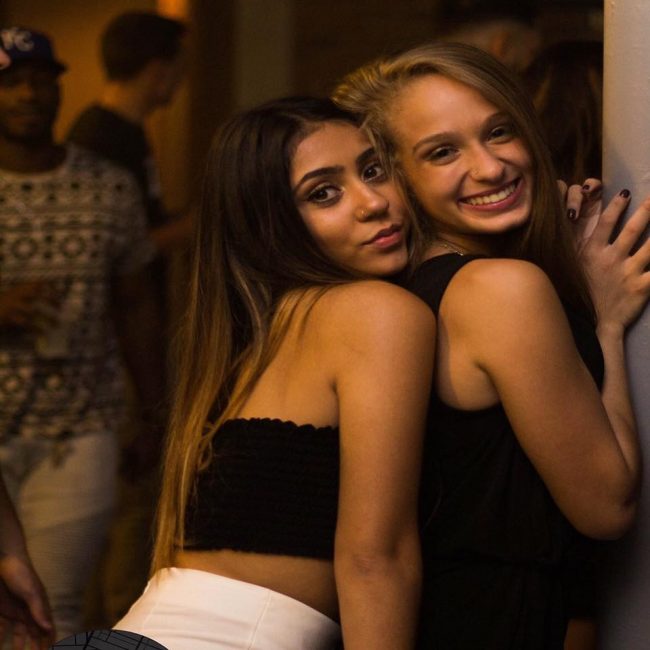 A lot of guys out there are pretty down on the whole nightlife and dating scene right now. We can't blame them, we see all of the same common complaints we read online as well.
Girls near you going out to bars and nightclubs even though they have no interest in anyone other than taking pictures with who they came with. We thought the whole point of a pick up bar was to hook up or at least meet someone new.
These days it seems like many women just go to a club so they can have a new background for their next Instagram story. But gentlemen, all hope is not lost!
We just have to adjust to the times, if women are more interested in their phone than the world that is going on around them you have to get into their phone. We all know that sending out DM's on social media almost never works and is a huge waste of time.
Instead focus your efforts on online dating sites. If you are looking for a serious relationship then there are tons of sites for you to choose from, but not all guys are ready to give up their freedom just yet.
There is one site for casual hook ups that stands up above the rest, Adult Friend Finder. This isn't where you go to meet your future wife or a nice girl in your area that you take home to mom.
Adult Friend Finder is where you go to meet single girls in Worcester who want to get laid online. If they were looking for something more serious they would be choosing a different place to meet men.
There are hundreds of women across Massachusetts and thousands in the northeast who log in every week to check for new messages.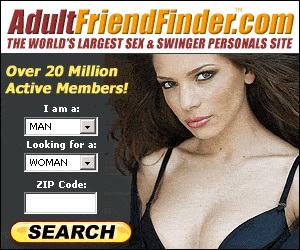 Worcester Dating Guide
We just broke down all of your best options for where to meet singles near you and now we are going to pivot to our Worcester dating guide. Getting a girl to go out with you is a nice start, but if you can't impress her on your date night you probably won't be seeing her again.
Try one of these romantic restaurants or cocktail bars:
After a nice meal at one of those romantic restaurants on your Worcester date night you could go to a nightclub or see what shows are playing at the Hanover Theatre. Once again the Canal District and Water Street will be an easy place to find things to do.
Day Date Ideas
Getting out to enjoy a sunny day is always advisable if the weather will permit. There are plenty of nice parks and places to spend an afternoon together like:
Green Hill Park
Elm Park
Tower Hill Botanic Garden
Worcester Common
If you wanted to involve alcohol on your local date during the day head to the Wormtown Brewery. For something a little more sophisticated go to one of these museums:
Worcester Art Museum
EcoTarium
Worcester Historical Museum
There might not be great nightlife for picking up women in Springfield, but it can be a good place to visit for the weekend with the right girl in tow. Or when was the last time you visited Newark?
Enjoy Dating Worcester Girls
After reading all of the above you should be able to figure out a game plan that suits your needs. At the end of the day it is all about putting yourself in the right locations and making the effort.
If that sounds like too much work just log on to Adult Friend Finder and start meeting some single women in your area online who want to get laid now. That wraps up our best places to meet girls in Worcester with our dating guide, enjoy your time here.