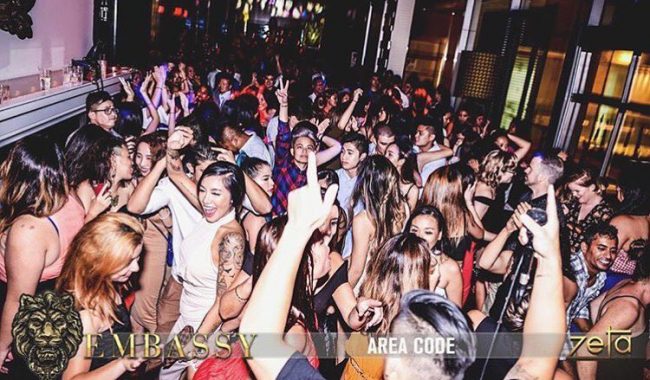 If you are looking for the best places to meet girls in Sydney or a dating guide for this city then you have come to the right spot. We have plenty of information here to help you find a sexy lady to hook up with or spots where you can wine and dine your current partner.
Most guys prefer to try to pick up girls after dark so we will begin with the nightlife. Having a little alcohol running through both of your blood streams definitely makes it a whole lot easier to get laid.
There are multiple singles nightlife districts in this city and they all have plenty of pick up bars to choose from. You won't find quite as many nightclubs here as you do in some major cities around the world, but there are some good clubs to choose from as well.
After we mention the best areas for nightlife we will give some tips on where you can meet single girls in Sydney during the day. There are certain parts of town that get heavy foot traffic and plenty of women in your area will be walking around or sitting at cafes that you can try to pick up.

Next the online dating scene will be covered, and you can definitely have good results trying to chat with girls online here. Then we will move on to the local dating guide section and cover topics like good restaurants or bars for a date, casual day date spots, and some outside of the box ideas as well.
There will be plenty of info to help you no matter if you want to hook up or show the girlfriend a good time.
Meeting Girls In Sydney's Nightlife
There are a few main singles nightlife districts in Sydney, those being the CBD, the Kings Cross and Potts Point areas, Surry Hills, and of course Bondi Beach. All are good in their own rights, and you never know where the best place to pick up sexy girls will be on a given night.
There are plenty of pick up bars in each that are walking distance from each other. It would probably be easiest to try and target one area per night, walk around, and settle down in the venue that has the best talent that you can find in that area.
Singles Bars In The CBD
The CBD probably has the most single bars of any area in Sydney and is a great spot to meet girls. There are more than enough pick up bars on George Street alone, plus plenty of others a short walk away like:
Adult Entertainment In Kings Cross & Potts Point
Some will consider Kings Cross the red light district of Sydney. There are plenty of strip clubs and all sorts of adult entertainment can be found in this area, but it is also a pretty good spot to try and hook up with single ladies, particularly tourists. Potts Point is nearby and there are some good singles bars there as well, some of our favorite places to try and get laid in this area are:
The 1:30 am bar lockouts and 3am closing times are causing quite the stir, make sure you get in before it is too late to try and get laid.
Meet Women In Surry Hills
Another good area for nightlife would be Surry Hills. Here you can find a variety of good singles bars like:
Try To Hook Up At Bondi Beach
The beach is always a good place to try to meet single girls in your area when the weather is nice. Often times day game can work well, but there are some good hook up bars at Bondi Beach like:
More Options For Nightlife
Outside of those areas you can also find good singles bars in Sydney to meet hot girls, but they aren't in as concentrated of areas. Other recommended venues to visit would be:
You can also find more spots to try and hook up in Newcastle about a 2 hours drive to the North, or Wollongong a little over an hour to the South.
Best Nightclubs In Sydney
Most of the above would be more of a pick up bar or lounge setting. Some guys prefer more of a nightclub experience to try and meet sexy ladies and you can do that at:
Nightclubs open and close up shop all the time, we will do our best to keep this page updated. If you know of any new clubs then leave them in the comments and we will add them to the list if your info checks out.
Anyone that will also be partying in Melbourne can get some help at that link.
Meet Sydney Girls During The Day
As you can see by all the venues we just mentioned there is no lack of singles nightlife in this town. Situate yourself in the right area and you will have plenty of drunk Sydney girls to try and hook up with near you each night.
But not all guys are comfortable at bars or clubs, and many prefer day game. Some will go to a specific spot with the sole intent of trying to chat up women in your area, others will just take any opportunity they can get while going through their daily routine.
It is always a numbers game, and the more chances you take the more times you will get laid. However this is not known as a great city for day game, many of the local girls are not that approachable. Feminism is strong, be sure to approach with respect and back off if she gives you attitude.
Bondi Beach would probably be the top day game spot in the city, not just the beach but also at the Junction Shopping Center. Hot girls in bikinis will be strolling around or laying out in the sand, and many tourists will be there every day.
Other beaches and outdoor areas to try and meet girls would be:
Double Bay
Rushcutters Bay Park
Redleaf Beach
Coogee Beach
Manly Beach
Plus there are Sydney's topless beaches like Cobblers Cove and Little Congwong. At least if you strike out you should have a fun time surveying the scene.
We previously mentioned The Ivy in the CBD, well every Sunday they have a big pool party during the day which is a great spot to pick up girls or bring a date. Lastly you can always visit malls to try and meet single women, Westfield and Westfield Eastgardens being two of the nicest.
Chat With Girls Online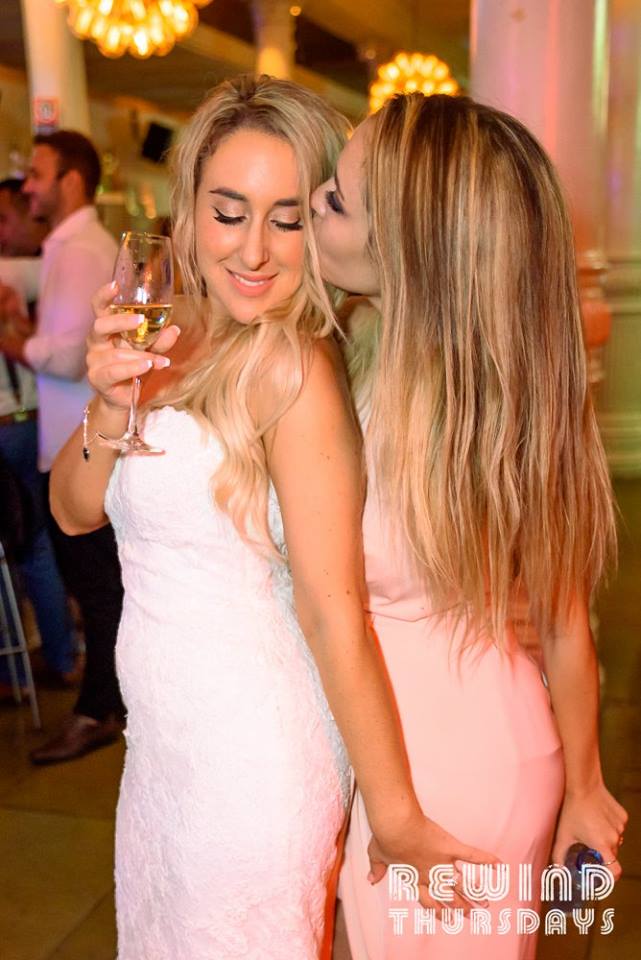 The last way we will discuss to meet single girls in Sydney is online dating. More and more women in your area are choosing to meet people online because it has many benefits.
It is a lot easier, faster, and you don't need to get dressed up, go out, buy expensive drinks, and hope to pick up one of the few girls you chat with on a given night. Instead you can send out messages to as many singles as you want in a very short amount of time.
In this city a great dating site for single guys to use is Adult Friend Finder, at least if hooking up is your goal. Calling it a dating site is a bit of a stretch, it is more about casual sex then it is about looking for a bride.
It is actually quite popular in Australia and you will be surprised at how many Sydney girls have signed up for it and are looking for a new friend to get laid with. Adult Friend Finder can be a great way to break any slumps you might find yourself in and regain some confidence, or you might just find a long lasting FWB and keep getting laid, you never know.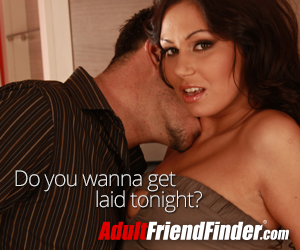 Sydney Dating Guide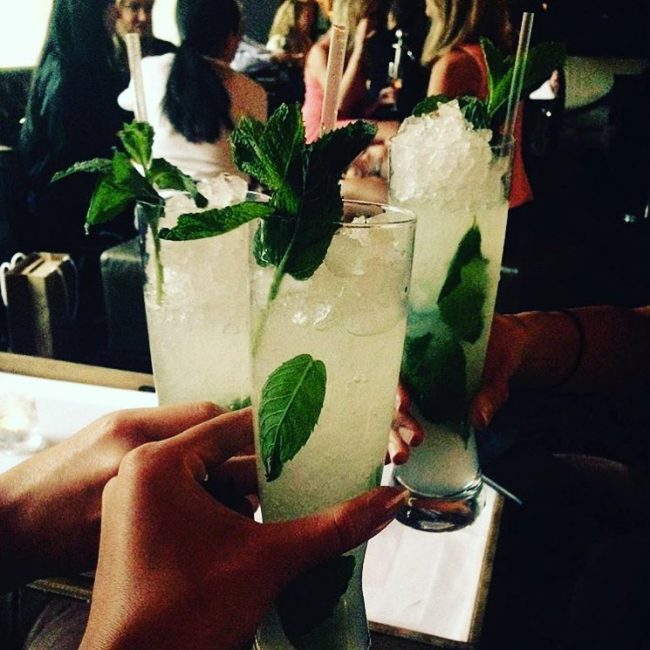 Just as there are no shortage of pick up bars and nightclubs there are also plenty of good date spots in Sydney. Many of the bars and lounges we listed before would work great, but we have a lengthy list of romantic restaurants and bars that might be even better:
The Rocks Friday Foodie Market at 130 Argyle Street is a good place for a cheap date in Sydney. You can find all sorts of great food from all around the world here, and it is very budget friendly.
Another good date night idea would be to go to the Art Gallery of NSW on Wednesday nights. They put on a special exhibit called Art After Hours that has a party atmosphere and makes for a really fun evening.
Goros is a fun Japanese style bar with karaoke for a fun and casual night. Comedy clubs are another solid option, Sydney girls love to laugh and you can find some really funny comics at clubs like:
For something a little classier see who is playing at the Sydney Opera House on your date night.
Day Date Ideas
Date nights are usually the go to move, having an excuse to grab a drink and take the edge off makes casual conversations go a little easier. But sometimes a casual day date is a good idea and we have some ideas for that as well.
The beaches certainly wouldn't be a bad option, girls love to go sit at the beach and enjoy the hot sun on their bodies. Bondi Beach always has plenty of things to do, or you could take her to a topless beach and see how adventurous she really is.
The Paddington Markets are another good spot for a day date in Sydney. The Archie Rose Distillery at 85 Dunning Avenue in Roseberry has nice gin tasting tours to get some alcohol involved early.
Many girls would love the Sydney Indoor Climbing Gym which has two locations, one in Villawood and one in St Peters. This could get her heart pumping and in the mood to do even more exciting activities later on that night.
Some nice parks for a casual walk and talk include:
Nielsen Park
St Leonards Park
Centennial Park
Royal Botanical Gardens
Taronga Zoo
And then you have some great museums and art galleries like:
Art Gallery Of New South Wales
Australian National Museum
Museum Of Contemporary Art
Powerhouse Museum
White Rabbit Gallery
Brett Whiteley Studio
If you wanted to read more Australian Dating Guides we have you covered.
Enjoy Dating Sydney Girls
Now you know of plenty of great places to meet Sydney girls and where to take them on dates. This is a great city with lots to offer, it really isn't hard to find things to do. Cheap dates can be hard to come by, but the beaches, parks, and Paddington Market won't be that costly. You can click here to get a cheaper rate on your hotel if you are traveling through town.
This is also a very international city meaning you can meet sexy women from all around the world here. On a night out you might be very surprised at all of the talent you see. Plus don't forget about the single women near you on Adult Friend Finder who are always ready to hook up.
That wraps up our best places to meet girls in Sydney and the dating guide, hope you enjoy your time here.