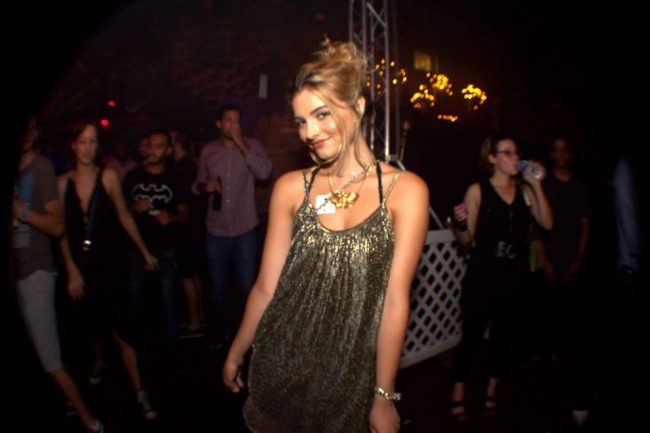 If you are looking for the best places to meet girls in Detroit and a dating guide then we have some solid tips for you. We will be covering the best places to pick up single women in your area and then give you advice on some of the best date spots around town to show them a good time.
We will begin by talking about the best nightclubs and pick up bars to meet single Detroit girls. Most guys prefer to try and hook up in the nightlife so we figure that this is the obvious starting point.

Then we will cover where to meet women near you during the day and mention a sneaky good online dating site for those who aren't looking for anything too serious. From there we will pivot to our local dating guide which will be more about romantic restaurants and good cocktail bars to visit on your date night. Plus other fun casual activities to do after dark or during the day will be covered.
Nightclubs & Pick Up Bars
Currently some of the hottest nightclubs and pick up bars to meet single girls in Detroit are:
The best area for singles nightlife can be found downtown, like in most cities. This is where many of the best places to party are located and where sexy women in your area will come to see, be seen, and hopefully where you can find Detroit girls to hook up with.
You may want to consider getting a hotel near Greektown as it is a very walkable area with plenty of nightlife things to do right nearby. When the weather is nice you can often find people hanging out at Campus Martius Park. During the spring and summer there will be live concerts and this would be another good area to stay.
We aren't going to do a full dating or singles nightlife guide on these nearby towns but if you wanted to pick up girls in Flint head to Flint Machine Shop or New Jester's. For a good place to party in Pontiac try out Elektricity.
If you want to visit another major city nearby to party then try to hook up with some single women in Cleveland, or if the University of Michigan is having a big game go party with college girls in Ann Arbor.
Those who enjoy the college bar atmosphere but don't want to head out of town could try 3rd Street from the above list which is a good place to pick up local girls in Midtown near Bronx Bar. You may also be interested in the Movement Electronic Movement Festival which takes place over Memorial Day.
Meet Detroit Girls During The Day
Picking up women in your area during the day can be a lot more difficult. When they are tipsy at a nightclub they are going to be more sociable, when stone cold sober going through their day to day life they may not want to be bothered.
Plus this isn't exactly known to be the safest city so if you approach a girl in Detroit on the street to say hi she may not feel like having a chat. However if you do see a beautiful lady that you just can't pass up without regretting it all day you might as well give it a shot.
If the weather is nice the Campus Martius Park and Riverwalk would be two good areas to day game outdoors. Or you could try to pick up women at Detroit malls:
Great Lakes Crossing Outlets
Twelve Oaks Mall
Birch Run Premium Outlets
Somerset Collection
New Center One
Chat With Girls Online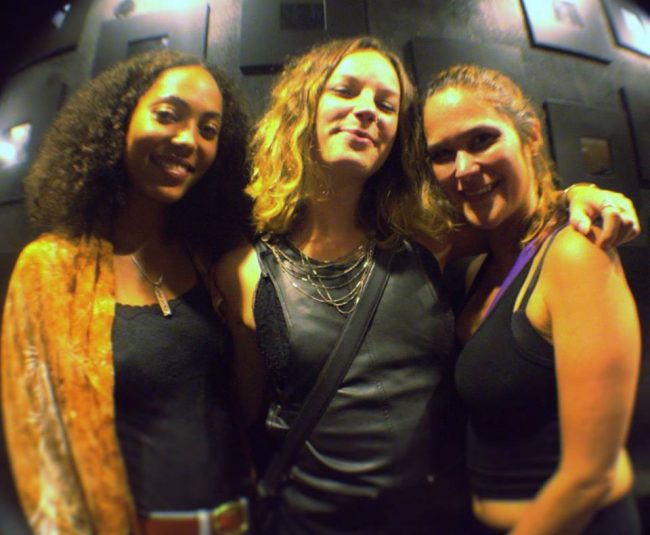 Considering this is the 21st Century we really can't write a post about meeting girls near you and not mention online dating. More people find their partner or just hook up thanks to the internet these days than any other way.
The reason is pretty simple, meeting single women in Detroit online is going to be so much quicker and easier than out in the nightlife. When most guys go to a club they just look for the hottest girl they can find and approach her because they want to hook up.
If it works out great, if not they move on to the next. How many sexy ladies can you really approach on a night out? A handful? Ten at best, and day game is even more time consuming.
That is where Adult Friend Finder can really help you out. You can contact hundreds of single women in your area of Michigan, and this site really isn't about dating it is more geared towards hooking up.
You never know, you might be able to find your soulmate there. More likely you will find a girl (or three) who wants to get laid right away and start having casual sex in no time. That is what Adult Friend Finder is all about.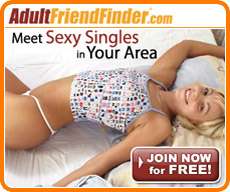 Detroit Dating Guide
You should be plenty filled in on where to try and meet single girls near you and our Detroit dating guide will try and take you the rest of the way. You got her number and she agreed to meet, a great start for sure.
But with most women there is still a lot of work to be done. Being able to hold a conversation and showing her a good time are the next steps, try out one of these romantic restaurants or cocktail bars:
We put the restaurants for a date night towards the top of the list and the bars towards the bottom. You could also visit one of these live concert or performance venues and comedy clubs on your date night with a Detroit girl:
Many of the above could be good places to pick up single women depending on who is performing, and don't forget about Campus Martius Park when the weather is nice. Toledo is only a few hours drive away and has pretty good nightlife and some cool things to do.
Day Date Ideas
We always recommend you have your date during the day outdoors if the weather will allow and good casual spots for that would be:
Campus Martius Park
William G. Milliken State Park
Belle Isle Park
The Riverwalk
The Zoo
For something more adventurous you could go to Planet Rock Climbing Gym, or for something more adult visit museums and landmarks like:
Motown Museum
Charles H. Wright Museum of African American History
Detroit Institute of Arts
Michigan Science Center
Historic Fort Wayne
N'Namdi Center for Contemporary Art
Museum of Contemporary Art
Marvin's Marvelous Mechanical Museum
Belle Isle Aquarium
At the start of this guide we talked about turning some ugly things into beauties, well you can find some of the best street art in the world here. Not just graffiti on store fronts, but abandoned warehouses and homes have been turned into masterpieces which make for a unique date spot with your Detroit girl.
And if she really loves art take her to Painting with a Twist where you can sip on wine and have fun creating your own masterpieces. Lastly, take a quick trip over to Windsor and visit the many casinos and other adult entertainment that is on offer there.
Enjoy Dating Detroit Girls
There are many things to see and do, finding a good spot for your date night shouldn't be too hard. Plus there is good nightlife and this city is on the uptick.
Remember to try to meet single women near you on Adult Friend Finder if you want to get laid and aren't looking for anything too serious currently. That wraps up our best places to meet girls in Detroit and the dating guide, enjoy your time here.