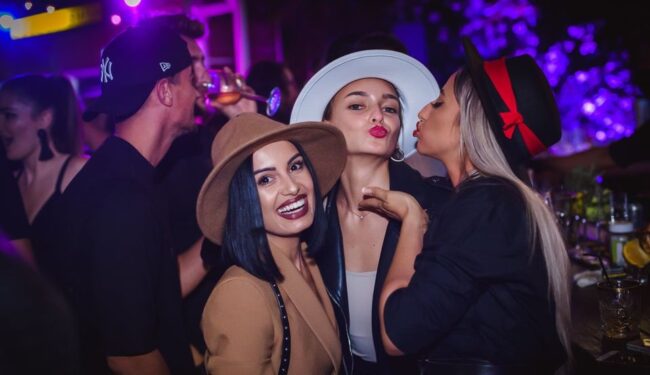 If you are looking for the best places to meet girls in Heidelberg with a dating guide you are in the right spot. This post is fully loaded with information on where to pick up single women in your area and take them out on some great date nights.

We bet many of you are hoping to hook up in the nightlife so that is where we will begin. Following that we will discuss meeting single Heidelberg girls during the day and the best online dating site to use when you hope to get laid quick.
Local date night spots and things for the two of you to do together when the sun is up will also be covered as we move along. Be sure to look through more of our posts on dating in Germany if you want to learn about many other towns here.
Nightclubs & Pick Up Bars
This would be our list of the best singles bars and nightclubs to pick up Heidelberg girls:
The main area for singles nightlife centers around the Untere Strasse pub street in Old Town. You can see that plenty of the bars to meet women near you from our list are located there, and it really is the heart of the cities nightlife.
Any guys who are traveling through town would be wise to book a hotel in Old Town if hooking up with Heidelberg girls is something you hope to do while here. The closer you are to the singles nightlife along Untere Strasse the better.
Loft is a really nice club that is a good spot to meet girls in Ludwigshafen about half an hour away. If you aren't satisfied with the scene here we have also covered Frankfurt girls and you can find them roughly an hour from here.
Meet Heidelberg Girls During The Day
Once again Old Town is going to be the best spot to find single Heidelberg women during the day as well. Walk along the Hauptstrasse which is the main street going through the city and you should have plenty of opportunities around all the shops and restaurants along it.
Our younger readers may also have success picking up girls in your area around the university campus. You can try to meet more singles at malls and shopping areas like:
Darmstadter Hof Centrum
Kurfursten-Passage
Mathematikon B
Chat With Girls Online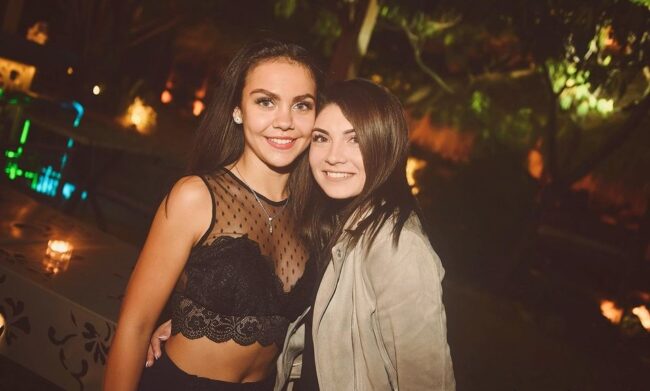 Most of us can agree that the world has gotten pretty weird recently. Whoever would have imagined that cell phones and social media would have become such a major part of our lives.
You probably have figured out that Heidelberg girls rarely notice their DM's, all they really care about is how much attention their most recent posts are getting. This can make it pretty hard for us single men to get laid, particularly when they use bars and nightclubs as their new backdrop for their photo-shoots.
It used to be that women went to bars or clubs to hook up just like us, but these days that doesn't seem to be the case very often. But let's flip this over to a positive and you can actually find girls near you online who want to hook up if you know where to look.
In Germany and most of Western Europe Adult Friend Finder can be a really great wingman. Sure, scrolling through profiles and sending out messages may not be as fun as partying at a nightclub, but if it helps get a strange girl in your bed then what is the problem?
Granted if you want to start a family or get married Adult Friend Finder is probably not the right site for you. It really isn't even a dating site, it is a hook up site which we find great.
When every girl in Heidelberg uses it to get laid and not to find love it makes our job a whole lot easier. It really cuts out the annoying parts of trying to hook up and lets you focus on the fun stuff.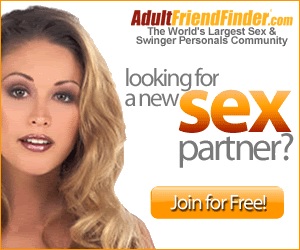 Heidelberg Dating Guide
The best ways to meet single girls near you have been covered in full and now our Heidelberg dating guide needs to help prepare you for the next step in this process. You are only going to hook up if your date night is on point.
Any of these romantic restaurants and cocktail bars can set the right tone for the night:
Then you can go party at the Untere Strasse pub street, find a rowdy nightclub, or see if she wants to go to a live show at:
Day Date Ideas
Getting out to enjoy a sunny day is always a solid plan. Here are some great places to go on a nice day:
Heidelberg Castle Garden
Neckarwiese
Spielplatz Schwanenteichanlage
Bismarckplatz Park
Botanical Gardens
You can go hiking around Thingstätte, get great views of the city from up on Konigstuhl, or just stroll along the famous Philosopher's Walk and check out the Old Bridge. You can always find plenty of neat stuff around Old Town and Mannheim is pretty close if you want to check it out also.
Drop by Cafe Frisch for a slice of cake or other sweet treats, and for some sophistication on your date during the day try:
Heidelberg Castle
Pharmacy Museum
Kurpfalzisches Museum
Carl Bosch Museum Heidelberg
Body Worlds Museum
When you want to take your girl away for a quick trip try somewhere like Hanover or Strasbourg.
Enjoy Dating Heidelberg Girls
We will update this post a few times a year but for today that is all we have to offer. Please use the comments to update any old news we may have posted or to let us know about your own favorite spots.
Also don't forget about the single women near you on Adult Friend Finder who are always ready to hook up. That wraps up our best places to meet girls in Heidelberg with our dating guide, enjoy your time here.